The Małopolska Regional Development Agency S.A. – [Małopolska Agencja Rozwoju Regionalnego S.A.] the largest business-support institution in the region, one of the most important partners of the Voivodeship's local government in shaping the policy of the innovative development of Małopolska.
Fields of activity
The company specialises in servicing enterprises, providing comprehensive know-how and modern financial solutions for business. It provides information services for entrepreneurs and consultancy for business start-ups, and manages loan funds and seed-capital funds. It assists in obtaining EU funds, acting as an intermediary with regard to awarding grants for tasks related to pro-innovative investments. It manages business parks and real estate, providing modern space for companies looking for logistics centres, warehouse bases, or production parks.
MARR S.A. is building the economic brand of the region, by promoting the business potential of Małopolska in the international arena. The company has created a modern system of services for investors and exporters – BUSINESS IN MAŁOPOLSKA. It attracts foreign investors interested in operating in the region and supports the expansion of entrepreneurs into foreign markets; provides professional advice and access to an international network of contacts; and helps in gaining foreign partners and contractors. It organises economic missions with the participation of companies in Małopolska, and conducts workshops, training programmes, and conferences, for entrepreneurs in the field of trade.
Thanks to the activities of MARR S.A., and its involvement in the implementation of regional, national, and international projects, Małopolska continues to gain leading positions in the rankings of business attractiveness among European regions.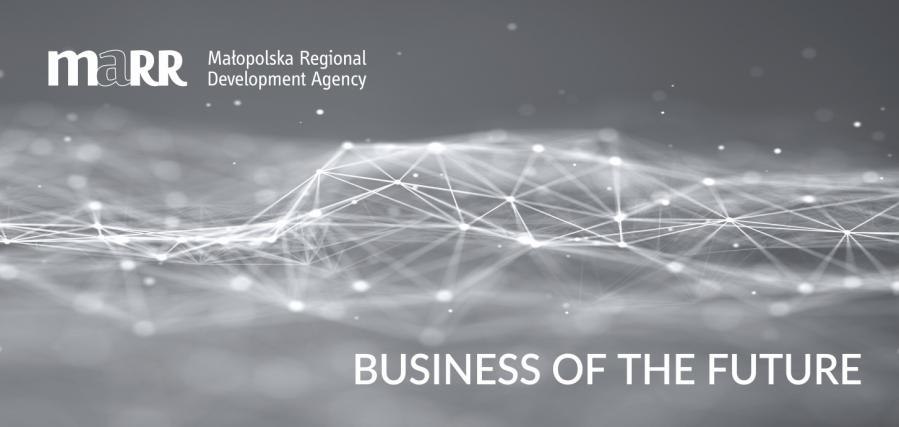 Basic information
MARR S.A.
Korylewskiego 11
Kraków 31-542
+48 (12) 617 66 01
+48 (12) 617 66 66
marr@marr.pl
marr.pl
Selected projects